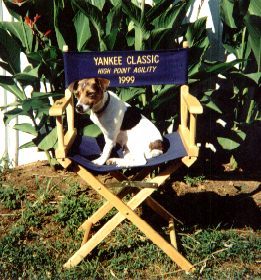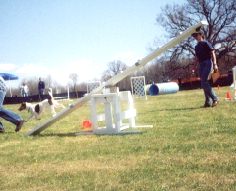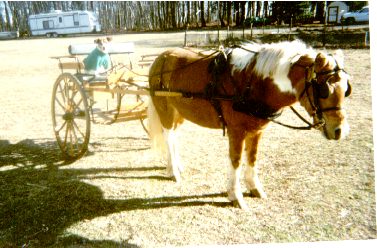 CLOVER SAMMIE  &  RAZZ all picked up new NADAC titles this year!  

Clover waiting to go for a ride- that is when she's not running alongside. It keeps her in good shape for 10 1/2 yrs. old.

This is "Sammie" taken in an obedience class.  She is such a happy willing worker.  She won both the Novice and Sub-Novice class that day!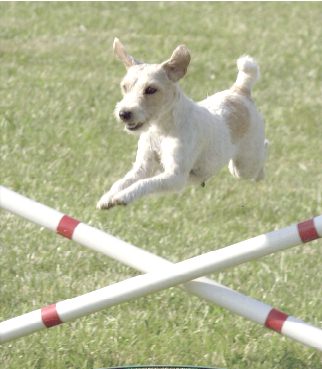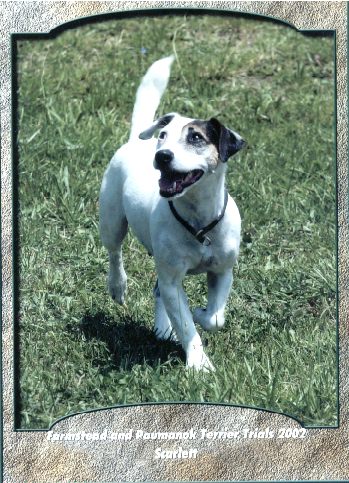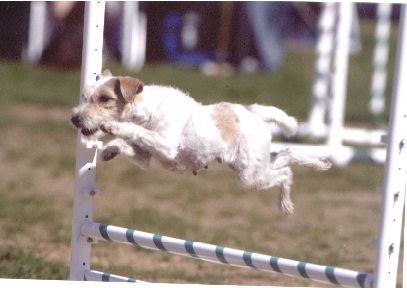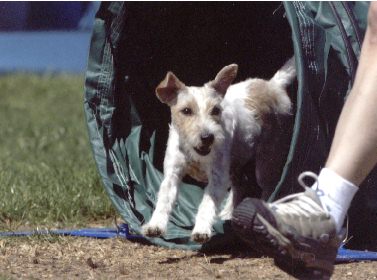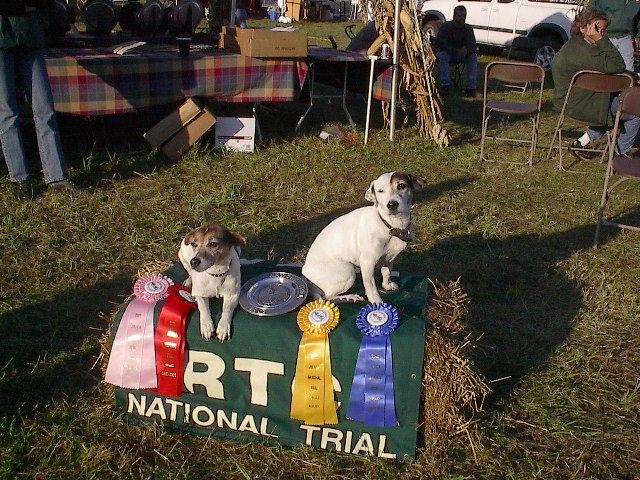 Clover and Sammie both look like they can use a rest. They won the Brace Obedience class for the 4th time. Both also ribboned in Novice obedience

Razz also was 4th in Sub-Novice obedience!

Razz was 6th in Agility

Clover was 3rd in Veterans!

         Great Job Girls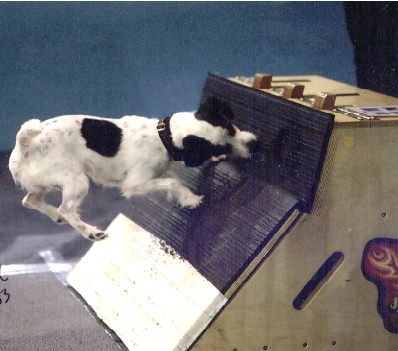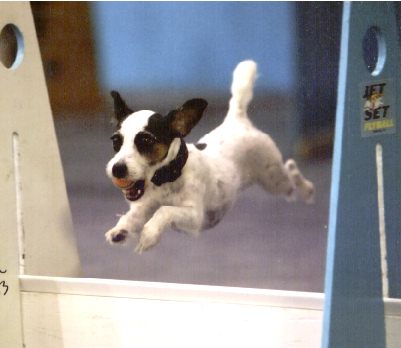 This little dynamo is "DC"  She is a flyball champ - as well as holding titles in Agility and obedience.

Katie Clover X Skyline Orchard Trapper daughter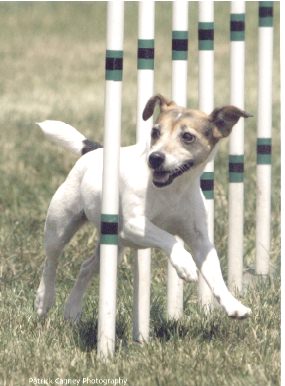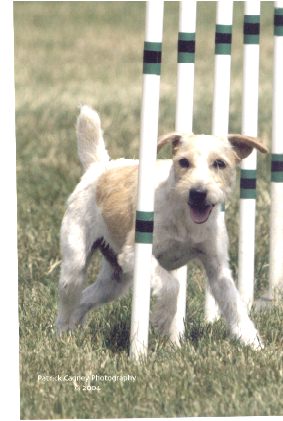 Novice Certificate Veterans

Tunnelers Novice

Outstanding Novice Certificate Veterans

NJC,  TN-N

Novice Jumpers

Novice Tunnelers

NAC, NAC-V, O-NAC-V

Novice Agility Certificate

Novice Agility Veterans

Outstanding Novice Veterans