Katie Clover

Now retired from the breeding ranks.  She is the dog that started it all for us.  Clover has far exceeded my expectations in everything she does.  She holds a Therapy dog title and has entertained the nursing home with Agility performances.  She's also been an excellent obedience dog- winning the Novice Obedience class at the National in 2001. Clover, along with her daughter, Mousemoor Scarlett, better known to everyone as "Sammie" also won the brace obedience class at the National in 2000, 2001, 2002 thru 2008.  Clover continues to do obedience and a little Agility at the age of  13 yrs.. We now mostly do Rally Obedience & GTG. She  has  produced conformation winners.  Clover for me has done it all. She is a treasured companion without all of her accomplishments. At 17 yrs. old she shares the couch, the bed and  the wood burning stove with her four house companions - Sammie, Maggie and Razz and Mick.

Pictured here is "Sammie" and Clover

Sammie also lives here at Mousemoor. She too holds a Therapy dog title and is Clover's sidekick in the brace obedience. Not to be upstaged by her mother Sammie finished 2nd. in  sub-novice obedience at the 2001 National. Sammie does Agility also but her love is doing lure coursing.

  By far Sammie's best accomplishments comes as a producer. She is the most loving of brood bitches and has helped her mother raise her puppies as well.  It is a wonderful trait and passes it on to her children.  Her daughter Maggie will also nurse and mother another females puppies.

Shown is Sammie in Agility at the National!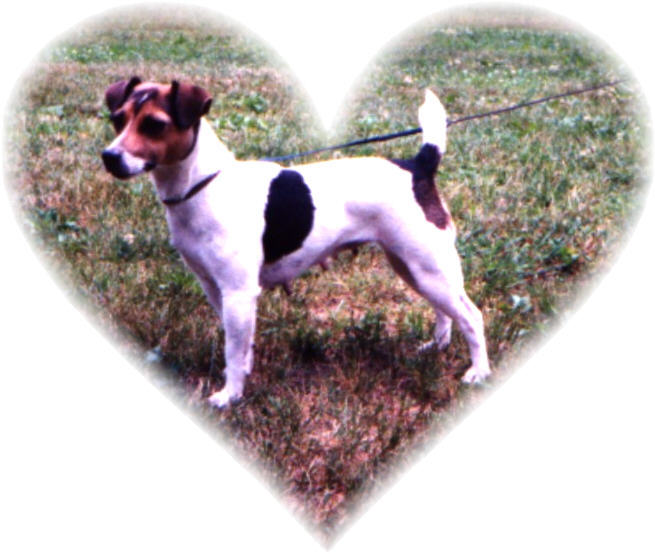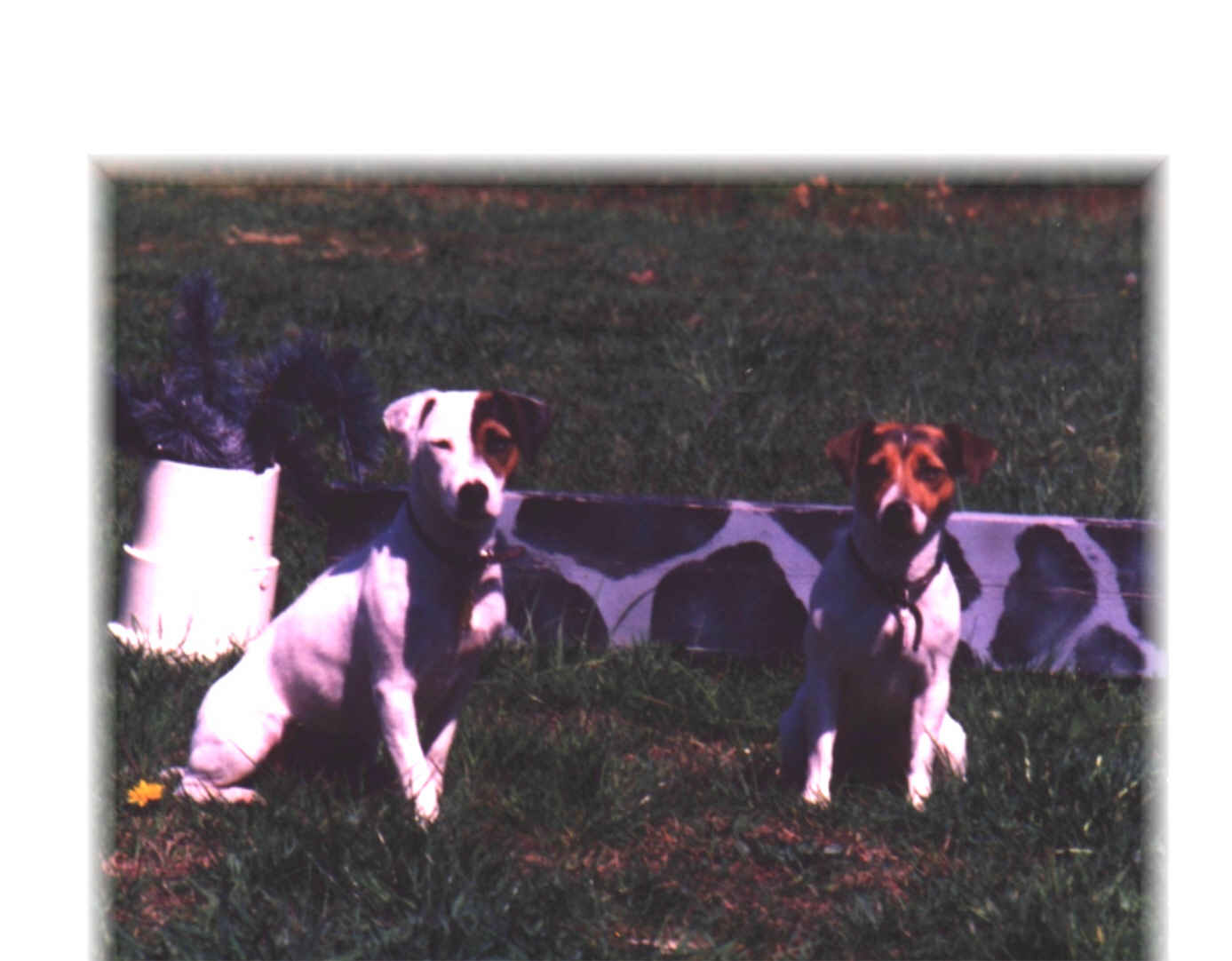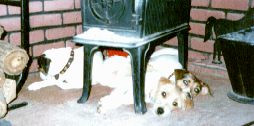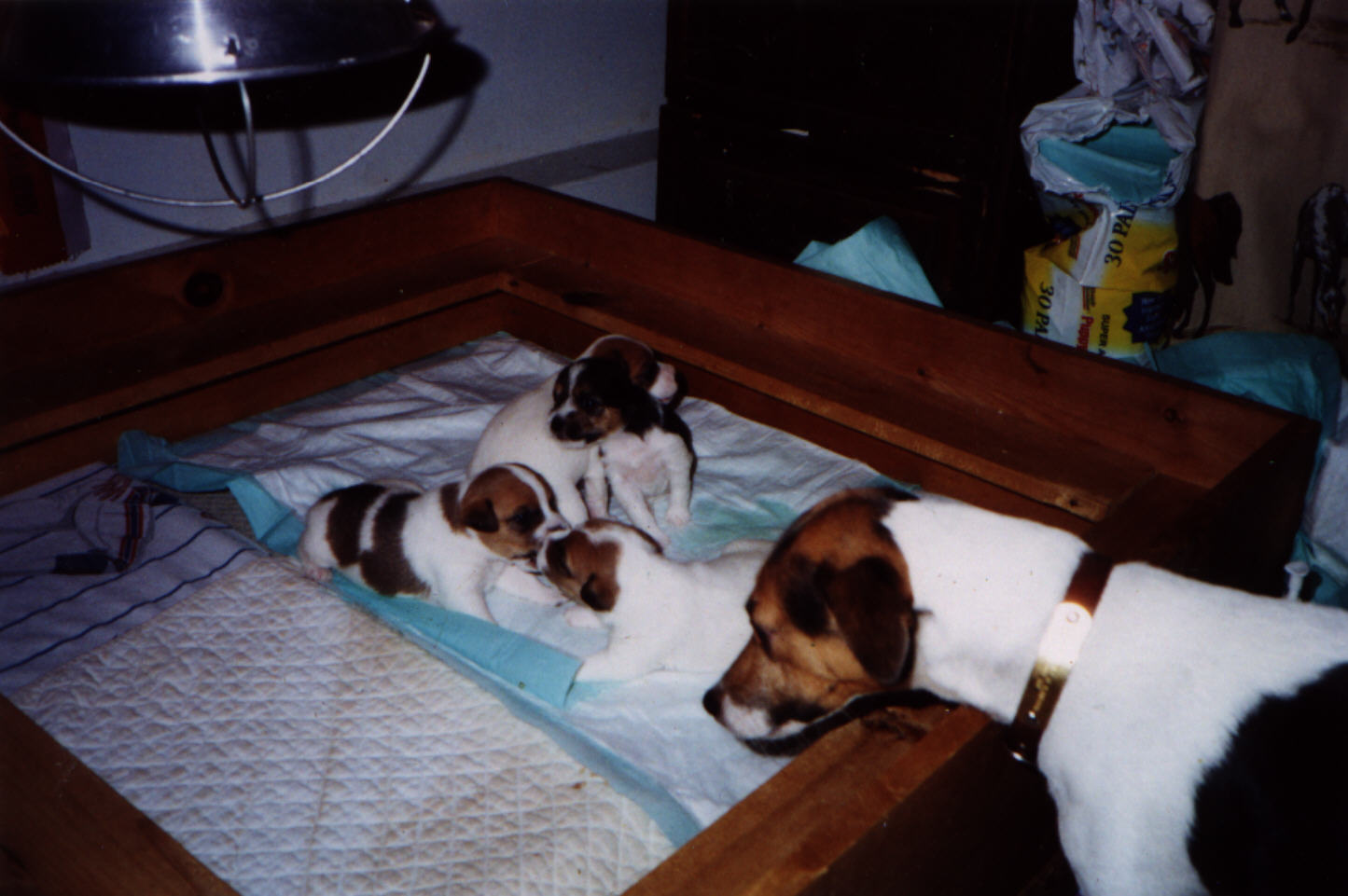 Clover overlooking her grandchildren                     Razl's pups by  Mousemoor Mr. JW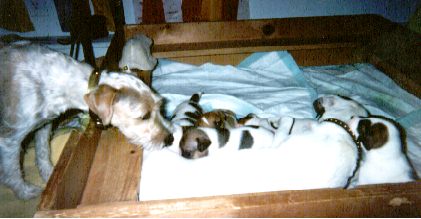 Razz looking in on Sammie - Cederdale Mr. Dillon puppies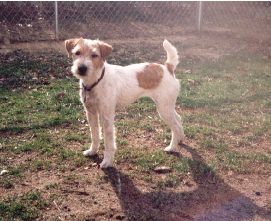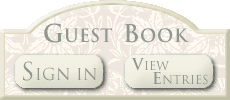 Here at Mousemoor our goal is to produce sound working terriers. When they aren't being bred they are still competing and doing a job on the farm and in the field. But I get great pleasure from Agility work and obedience training. These little terriers are so smart and so willing to please. Much of my spare time is spent training and socializing  puppies.

The rewards are countless.

All my dogs are CERF tested yearly.  They have all been BEAR tested before breeding. I select my stud dogs carefully to insure as sound a pup as I can produce. All my terriers are JRTCA registered. I believe in  our clubs Breeders code of Ethics and breed accordingly.



All my dogs cerfed clean in March 2010



Mousemoor Terriers are Everywhere!

On the cover of Catherine Romaine Brown's new Jack Russell Terrier Book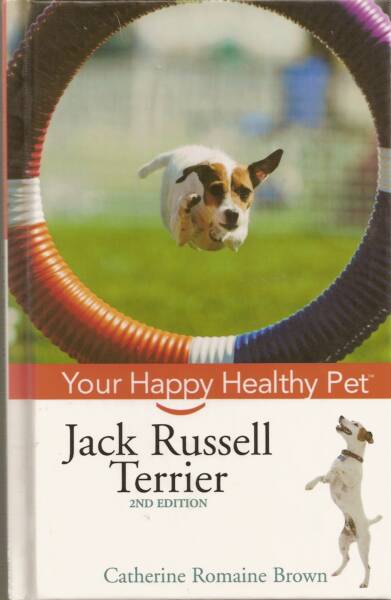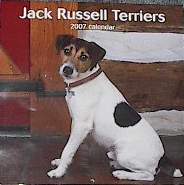 Mousemoor Skyeler - Sammie's Daughter

Mousemoor Dodger - a Sammie son on the new 2007 Calender!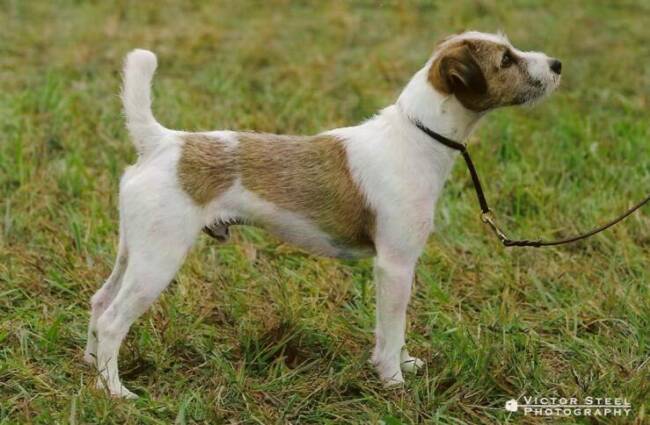 Mousemoor Mick

4 generations at Mousemoor